Philadelphia Museum of Art, (Philadelphia, PA), 2010.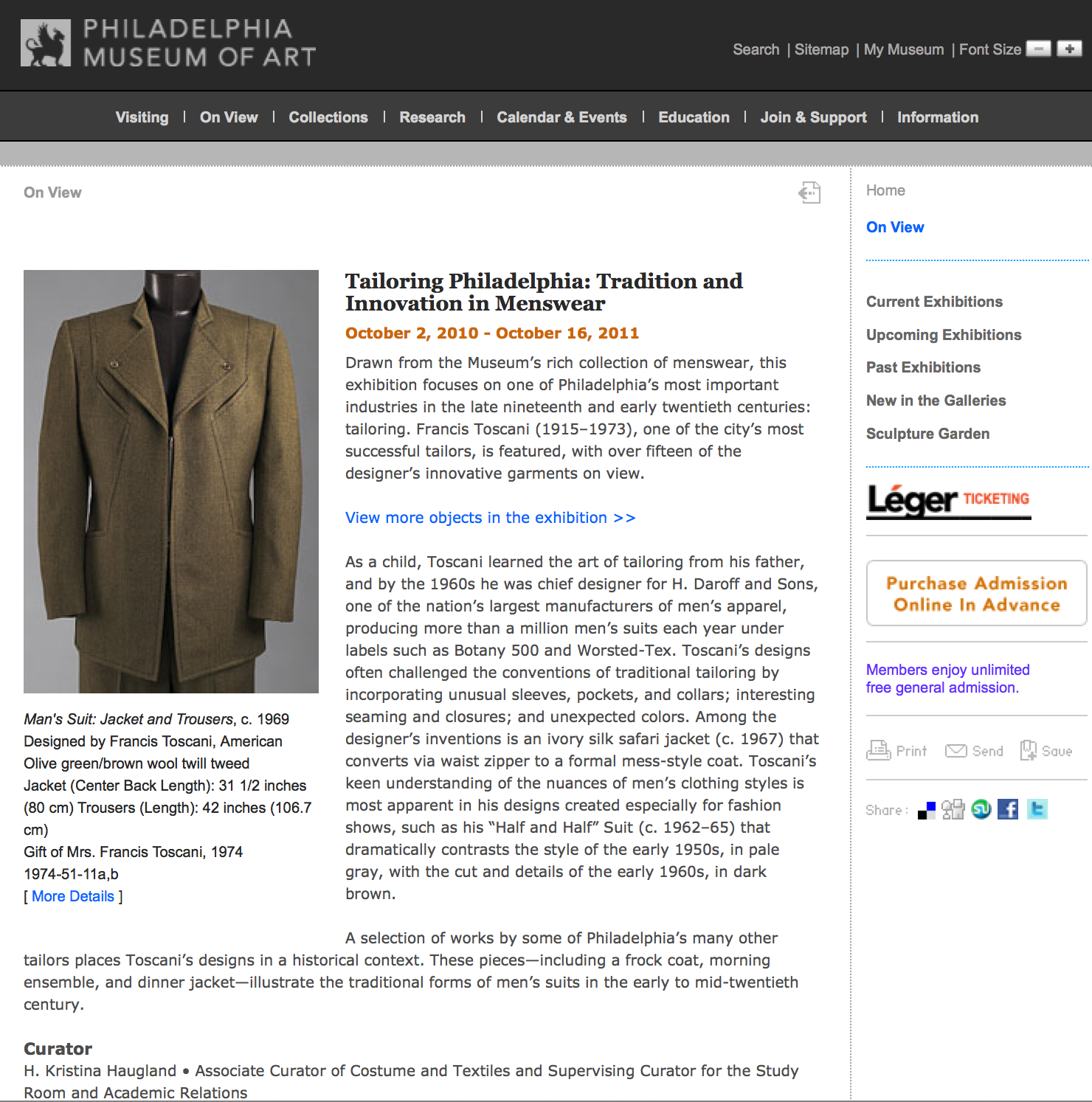 ***
Nordiska Museet (Stockholm, Sweden), 2010-11.
Interactive website from the exhibition
***
Somerset House (London, England), 2009.
***
Fashion and Textile Museum (London, England), 2008.
Getty Image Gallery from the exhibition
***
Gemeentemuseum (Den Hague, The Netherlands), 2008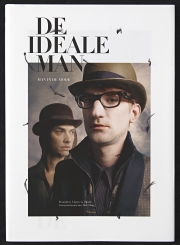 ***
New York Public Library (New York), 2006-7.
***
Museum at FIT (New York), 2006.
***
Musée de la mode et du textile (Paris), 2005-6.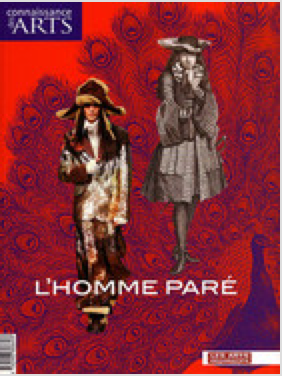 Link here for a fairly thorough analysis of the exhibition in English by Sanda Miller, though sadly the images are not retained.
***
British Council Exhibition (Moscow, Krasnoyarsk, Rome, Madrid, Tokyo, Santiago), 2004.

exhibition catalogue by Christopher Breward
***
at the Metropolitan Museum of Art, 2003-4.

Bolton, Andrew. Bravehearts: Men in Skirts. Victoria & Albert Museum, 2003.


***
McCord Museum of Canadian History, Montreal, 2002-3.
(no catalog)
*winner of the Costume Society of America's Richard Martin Award for Excellence in the Exhibition of Costume
***
at The Royal Armoury (Livrustkammaren), Stockholm, 2002-3.
(Lions of fashion: male fashion of the 16th, 17th, 18th centuries)
Three European wardrobe collections contributed to the exhibition: the collection of electoral and royal costumes in the Dresden Rüstkammer; the costume collection at Rosenborg Castle; The Royal Armoury costume collection.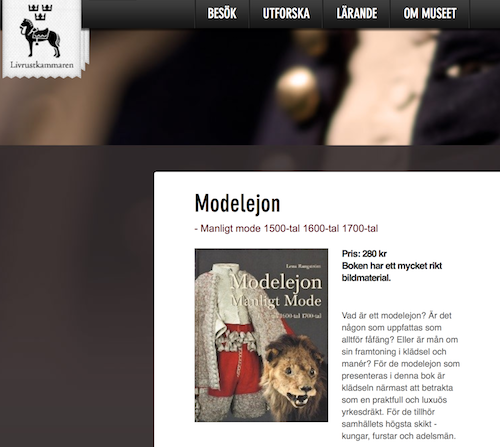 Livrustkammaren (Sweden). Modelejon: Manligt Mode, 1500-Tal, 1600-Tal, 1700-Tal = Lions of Fashion: Male Fashion of the 16th, 17th, 18th Centuries.  Stockholm: Livrustkammaren : Bokförlaget Atlantis, 2002.
An amazing resource. The accompanying text is in Swedish, but there is an English translation at the end of the book.
***
Kent State University Museum, Ohio, 2002
(no catalog)
***
at Stazione Leopolda, Florence, Italy, 2000.