HistoricalMenswear is excited about a new exhibition focused on menswear!
Bata Shoe Museum (Toronto, Canada)
May 8th, 2015 – May 2016.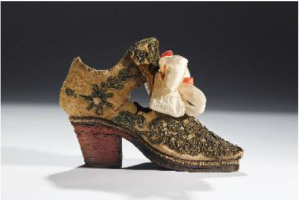 Standing Tall will challenge preconceived notions about who wears heels and why. From privileged rulers to hyper-sexualized rock stars this provocative exhibition will explore the history of men in heels from the early 1600s to today, delving into the use and meanings of heeled footwear in men's dress over the last four hundred years.
Offering rare examples of men's heeled footwear from the seventeenth and eighteenth centuries, mid-nineteenth century military boots, 1930s cowboy boots and 1940s biker boots, visitors also have the opportunity to view John Lennon's original 1960s Beatle boot, platforms worn by Elton John in the 1970s, and recent heels from haute couture collections, all from the Museum's own holdings.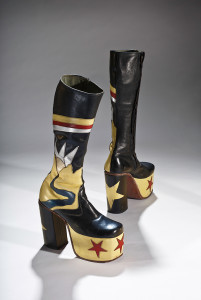 For more exhibitions focused on menswear, check out our archive in the menus above